Dare to Hire – Special Talented Worker Exhibits Advantage at Workplace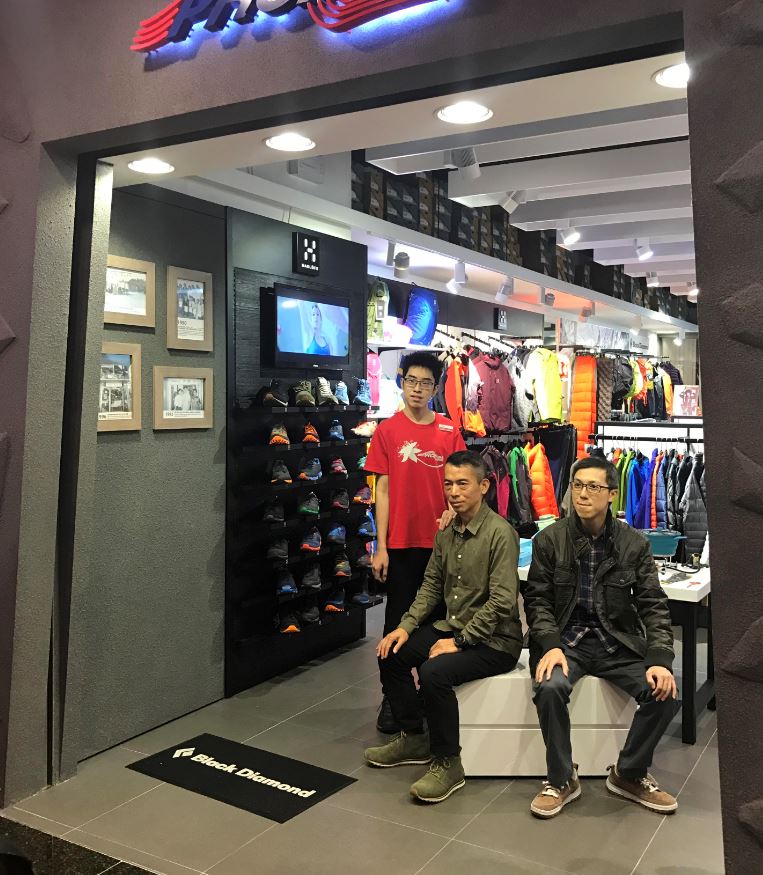 Yuan is 23 years old this year, he was referred by a BOKSS social worker to complete a one-month internship program in Protrek outdoor sporting good company last October. He was offered a part-time position after the internship program and given an opportunity to develop his virtue and confidence. Yuan recalled that he was once worked in a similar nature's company before, the boss assigned him to load and unload products with short break times, his body wasn't capable to handle. Luckily, his current boss understands his situation, managers usually assigns him to be at the front line assigning sales. During inventory checking, they usually will not assign him to be on duty. Most importantly, managers and colleagues are willing to directly communicate with him and to listen & consider his concern.
Equal Treatment Enhance Assimilation
Yuan's boss, Leung Wai Lung, of the sporting good company also is a long term participant of many voluntary services. Through involvement in the services, he gained further understanding toward people with physical & mental disabilities and the recovery groups. He emphasized that this group of workers are with special talents, the employer can surely develop them into a hardworking and loyal group of good employees, only if they can put away their biases. Leung Wai Lung complimented, just like Yuan, he is polite and proactive, especially great in memory, knowing all the origin of the products and their unique features. Using his skills in front end sale is definitely an advantages.
Protrek currently has about 10% front line colleagues with "special talent". Although they are with special talent, but their training and arrangement are treated equally and together with all other colleagues. Only Leung and the store manages know of their background. Leung stated that they do not want to provide them with special treatment as it could affect their assimilation with other colleague.
Regain Confidence Giving Back by Well Performance
In additional to the valuable employment opportunity given by his employer, Yuan is also blessed with the assistant from BOKSS social worker. Yuan understands that the job opportunity is just a start, he needs to proof with actions of his ability and value. Through training and job arrangement, after three months Yuan is getting used to the job environment and be able to utilize his great memory skill on the job.
"One time I refused a tip offer from a customer for my sale service. The satisfaction of being recognized and agreed is far more than the value of money can bring." Yuan is now rebuilt with confidence; next he is aiming to continue to improve his work performance, hoping to be transferred to a full-time post to steady his income and let his family feel more at ease.
Download the full vision of interview
Only available in Chinese
---
Contact and Enquiry
Tel: 3413 1561
Fax: 3413 1511

Address:
(Hong Kong) 2/F, 36 Oi Kwan Road, Wan Chai
(Kowloon) 2/F, 323 Shun Ning Road, Cheung Sha Wan
(Kwai Tsing District) No. 7-14, G/F, Hang Chi House, Cheung Hang Estate, Tsing Yi
Opening Hours:
Monday – Friday:
9:00am – 1:00pm
2:00pm – 6:00pm